Product Description
The BUGBite holster was designed for maximum comfort and concealment. Each holster is designed specifically to conform to the shape of the human leg ensuring that your firearm is supported properly and in a way that allows you to forget you are even carrying a pistol. The BUGBite keeps your firearm properly oriented upwards at all times, and because the design lacks velcro or snaps, removing your pistol when you need it is 100% silent, unlike almost every other type of holster. The holster is designed to comfortably carry pistols from small all the way up to mid-size frame so you only need one holster that can work with a variety of your firearms.
Our size chart is a guide to help you select the best size. BUGBite holsters are made of a light breathable Neoprene that has a snug stretchy comfortable fit. The size chart is a good guide but much like any garment regardless of what size you are, fit is a matter of personal preference and can vary depending on how a leg is shaped, how muscular the calf is or not.
If you are right between sizes. If your measurement falls between two sizes, we suggest going up in size. Fit is in part a matter of personal preference, if when you receive your order you feel a different size would be a better and more comfortable fit, please let us know and we will be happy to help with an exchange.
Right Handed: A right handed BUGBite holster is used on the left leg, the holster is made with a pocket for your gun that sits on the inside of your left leg for a cross draw.
Left Handed: A left handed BUGBite holster is used on the right leg, the holster is made with a pocket for your gun that sits on the inside of your right leg for a cross draw.
Holster Size: size A. 11.5-13.5 size B. 13.5-15.5 size C. 15.5-17.5 size D. 17.5-19.5 size E. 19.5-21.5
Holster length: A.10" B.10" C.10.25" D.10.5" E. 10.75"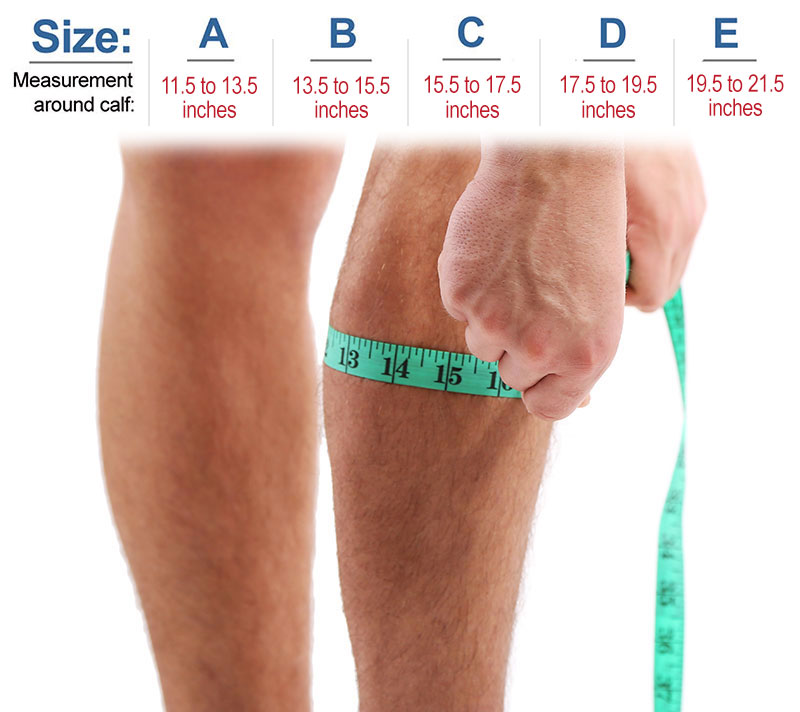 Custom Field
Product Reviews
A nice addition to my regular carry position.

Works Great

Bought this holster cuz a friend told me about it and it works great. Love the feel of it and moat the time I forget it's there


I've been using the BUGBITE to house a JFrame and occasionally a PPQ. I find the BB a bit hot and having it cover my calf takes some getting used to. Other than the it keeps the firearm in place(I ran about a block and it remained secure) and the holster didn't slide around at all. I found it I need to adjust the top strap several times a day while wearing it as it runs across my calf but I've never had an ankle holster that didn't require some adjustment during the day. All-in-all I'd purchase again and would recommend to a friend.

I have local policemen trying out bugbite

I love the design and idea of this holster. It is extremely comfortable to wear and stays exactly where positioned. Unfortunately, when wearing dress pants, which are my daily attire, even my tiny little LCP II shows. Other than that, great product.

Quality, fit and finish is excellent.
It is a slow process to draw with "Regular" blue Jean pants legs.

I have to carry fairly "deep-concealed" due to my work and this holster is perfect. Works great with dress pants and does not print (tight fitting pants would be a different story). I carry a Sig P238 for several hours daily (standing/walking mostly) and it is very comfortable and the holster stays in place. Overall, very satisfied with this choice!

Bought this holster cuz a friend recommended it and it works great. Would recommend it to someone looking for a good ankle holster

Holster stays up properly on your leg and keeps my lcr secured in place. The issue, it's not padded enough to keep the wheel on a revolver from digging into my calf, it was very annoying by the end of the day. I stoped using it after the second day due to this. I would probably be a great holster for any small pocket auto, just don't recommend for revolvers.